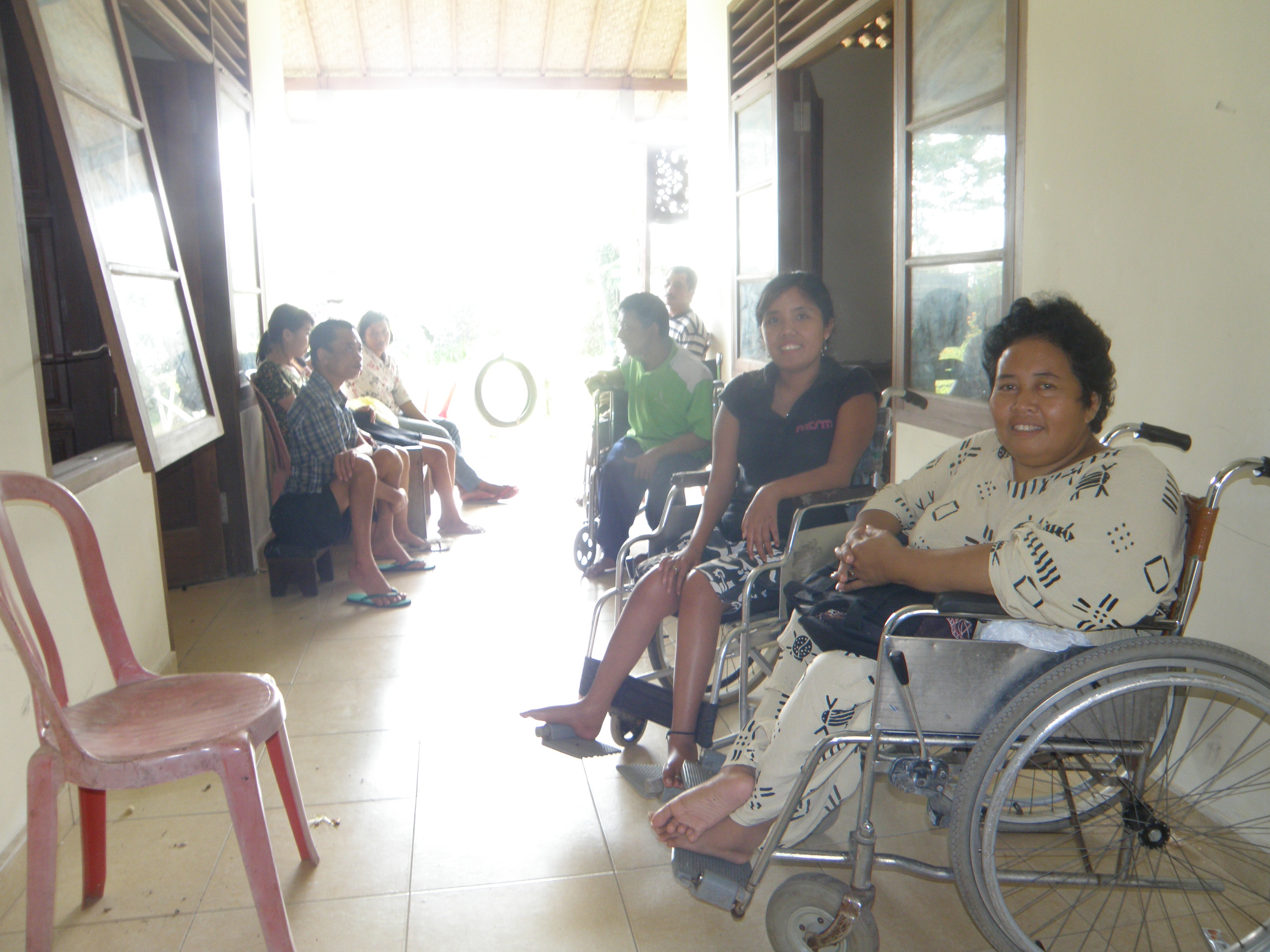 Yayasan Senang Hati - the Happy Hearts Foundation - was founded by Putu and Ayu, two ladies badly affected by polio since childhood. The organisation now has over 150 disabled members who meet together to learn new skills and give each other mutual support. After several years of gradual progress, generous donations from a Dutch foundation and the New Zealand and Japanese consulates enabled them to build a new day centre and hostel but funding for day to day expenses is still needed. Thanks to their initiative and energy their art and craft shop, lunch room and motorcycle sidecar tours are now firmly on the tourist trail. People who were once hidden away now have an active social program and several have started small businesses of their own.
They have chosen to use our small regular grant to pay the electricity, phone, food and water bills, enabling them to concentrate on developing their programme without worrying about where the money to pay for these essentials is coming from. Visit their Facebook page
here. Or Wikipedia article
here.